Our Principals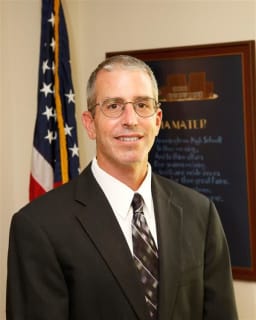 Principal
Matthew Barr, M.Ed.
mbarr@dasd.org
(610) 646-0080 x31010
Administrative Assistant
Susan Brower
sbrower@dasd.org
(610 646-0080 x31001
In 2003, Dr. Barr began his football coaching and teaching career as a member of the Special Education department at Downingtown West High School. For six years he served as an Emotional Support teacher within the district's SAILS program, and acted as an Assistant Principal for six years. Dr. Barr earned his Bachelor's degree from West Chester University in 2002, completed his Master's Degree in Educational Leadership, and earned his Doctoral Degree from Immaculata University.
Dr. Barr currently resides in Downingtown with his wife Jennifer and their two daughters. Both are currently enrolled in the Downingtown Area School District.

Dean of Students
Mary Wallin, M.S.

mwallin@dasd.org
(610) 646-0080 x31015
Building Secretary
Kelly Hisey
khisey@dasd.org
(610) 646-0080 x31002
Mrs. Wallin joined DASD in 2011 as the school counselor at West Bradford Elementary. She served as the counselor there for three years before taking time off to be home with her young children. She returned to counseling in 2017 as the long-term substitute counselor at Radnor Middle School where she served as the 6th grade counselor. In the summer of 2017, she returned to DASD as a school counselor at the Downingtown STEM Academy. During her six years at STEM, she also acted as the K-12 Counseling Department Leader for three years. Mrs. Wallin earned her Bachelor's Degree from Saint Joseph's University, her Master's in School Counseling Degree from Villanova University and is currently pursuing her Doctorate in Educational Leadership through Neumann University. She lives locally with her husband and their three daughters. Mrs. Wallin is excited to join Narwhal Nation!